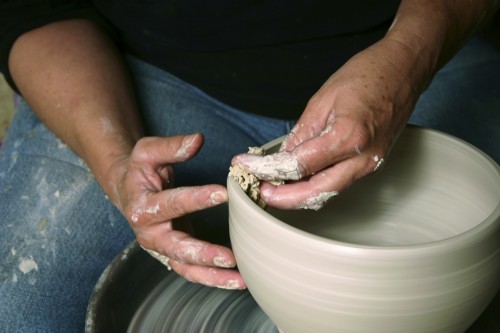 Barbara Shafer (SeminaryGal) brings her Created to BE series to life in a worship retreat at Conference Point Center in Lake Geneva, WI on May 19-20, 2012.  Community Protestant Church is sponsoring this weekend retreat as we discover all we were Created to…BE by the Potter's hand (e.g. Image Bearers, Blessed, Individuals, In and For Community, Priests, Rulers, Stewards, and Worshipers).  We conclude with a Sunday morning worship service and a message from the book of Deuteronomy about Finding True Life in the Blessing of BE-ing.
This day I call heaven and earth as witnesses against you
that I have set before you life and death, blessings and curses.
Now choose life, so that you and your children may live
and that you may love the LORD your God, listen to his voice, and hold fast to him.
For the LORD is your life,
and he will give you many years in the land he swore to give to your fathers,
Abraham, Isaac and Jacob.
Deuteronomy 30:19-20