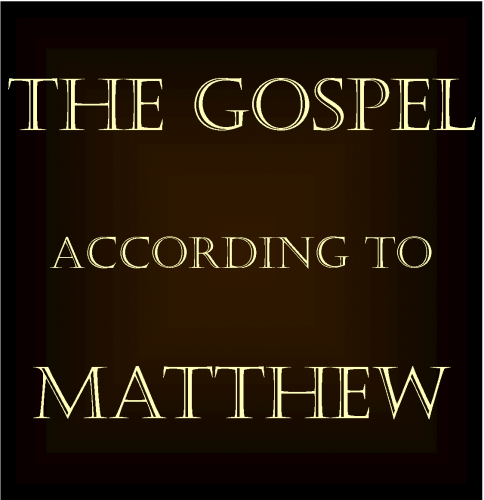 In our upcoming Winter Series at Advocate Condell Medical Center, we will work our way through the Gospel according to Matthew. 
From Epiphany to the Resurrection, we will present Jesus as our promised Savior, "the shepherd of my people Israel."
Note to local church presenters:
Since our goal is to present the life of Christ from birth to resurrection as the Gospel of Matthew does, please feel free to choose a passage of Scripture from within the range specified for that date and present the topic of your choice.  I have suggested some for you, but the list is not exhaustive.
Thank you again for all you do for the patients and staff at Advocate Condell Medical Center!
Schedule for Winter Series 2013
| | | | |
| --- | --- | --- | --- |
| Date | Choose a passage from this section of Matthew | Speaker | Suggested topics or any another from the passage indicated |
| 6-Jan | Matthew 2:1-12 Epiphany |  Barbara Shafer | Visit of the Magi |
| 13-Jan | Matthew 3 | Pastor Rick Sutton Lakeview Presbyterian in Vernon Hills | Baptism of Jesus |
| 20-Jan | Matthew 4 |  Bill Slater | Temptation of Jesus |
| 27-Jan | Matthew 4 |  Barbara Shafer | Calling of Disciples |
| 3-Feb | Matthew 5 |  Barbara Shafer | The Beatitudes |
| 10-Feb | Matthew 6 |  Libertyville Covenant | Living in light of Christ (Lent–Ash Wed Feb 13th) |
| 17-Feb | Matthew 7-8 |  Bill Slater | Healing, cost of following Jesus, Jesus' calming the storm |
| 24-Feb | Matthew 9-11 |  Barbara Shafer | Come to me…I will give you rest for your souls |
| 3-Mar | Matthew 12 |  First Presbyterian Church of Libertyville | Lord of the Sabbath, God's chosen servant |
| 10-Mar | Matthew 13 |  Barbara Shafer | Parables of Christ (also Mt 18, 20, 21, 22 or 25) |
| 17-Mar | Matthew 14, 16, 17 |  Bill Slater | Jesus' miracles: walking on water, feeding the multitudes, transfiguration |
| 24-Mar | Matthew 21 Palm Sunday |   Barbara Shafer | Triumphal entry |
| 31-Mar | Matthew 27 Easter Sunday |  Pastor Rick Sutton Lakeview Presbyterian in Vernon Hills | Death of Jesus and bodily resurrection |