Whenever we discuss healing in my Christian Cancer Survivors support group, we can count on a lively discussion.  What is healing we can have confidence in?
Jesus taught in the synagogues, and Scripture tells us that everyone praised him. When He went to Nazareth, where he had been brought up, He stood up to read the scroll of the prophet Isaiah.  The Bible says that unrolling it, he found the place where it is written:
 "The Spirit of the Sovereign LORD is on me, because the LORD has anointed me to preach good news to the poor. He has sent me to bind up the brokenhearted, to proclaim freedom for the captives and release from darkness for the prisoners, to proclaim the year of the LORD's favor." Isaiah 61:1-2a
With His first Advent, Jesus proclaimed the year of the LORD's favor—to heal, free, and save.  In earthly time, He healed every kind of sickness and disease (Matthew 4:23-24) proving He is Messiah.  Earthly healing means Jesus binds up our broken hearts and may even free us from cancer or other diseases, perhaps for the remainder of our lifetime.
But true confidence comes in healing that is spiritual and eternal.  This healing is higher and better than any earthly healing.
Interestingly, in Luke's account (Luke 4:18-19) Jesus stopped reading before quoting the rest of Isaiah 61:2 in which God promises eternal healing.  This would not be fulfilled until after the Resurrection.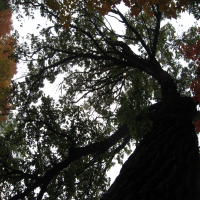 "[A]nd the day of vengeance of our God, to comfort all who mourn,  and provide for those who grieve in Zion– to bestow on them a crown of beauty instead of ashes, the oil of gladness instead of mourning, and a garment of praise instead of a spirit of despair. They will be called oaks of righteousness, a planting of the LORD for the display of his splendor."  Isaiah 61:2b-3
Because of what Jesus did during His first Advent—dying for our sins on the Cross, rising from the dead, and saving the world —there will be a Second Advent (i.e. the day of vengeance).  Our Savior will return—not to save the world, but to separate us basis what we did with His first Advent (Matthew 25:31-46, John 12:47-48).
At Jesus' return, the faithful will be a righteous display of God's splendor through eternal healing made possible by Christ.  New bodies never again afflicted by disease or pain.  Vindication.  A crown of beauty.  Gladness.  Praise.  He will wipe away every tear!  For those who have drawn near to God through faith in Jesus Christ, His Second Advent will bring final eternal healing—a glorious day indeed!
Questions for meditation:
What healing are you looking for, earthly or eternal?

What have you done with Jesus' first Advent in preparation for His imminent return?

Will His Second Coming be a glorious day of eternal healing for you, or a day of vengeance upon persistent rejection of Jesus' saving work?
For additional study:
Revelation 20:11-13–
Revelation 20:11 Then I saw a great white throne and him who was seated on it. Earth and sky fled from his presence, and there was no place for them. 12 And I saw the dead, great and small, standing before the throne, and books were opened. Another book was opened, which is the book of life. The dead were judged according to what they had done as recorded in the books. 13 The sea gave up the dead that were in it, and death and Hades gave up the dead that were in them, and each person was judged according to what he had done.
Malachi 4:1-2–
Malachi 4:1 "Surely the day is coming; it will burn like a furnace. All the arrogant and every evildoer will be stubble, and that day that is coming will set them on fire," says the LORD Almighty. "Not a root or a branch will be left to them. 2 But for you who revere my name, the sun of righteousness will rise with healing in its wings. And you will go out and leap like calves released from the stall.