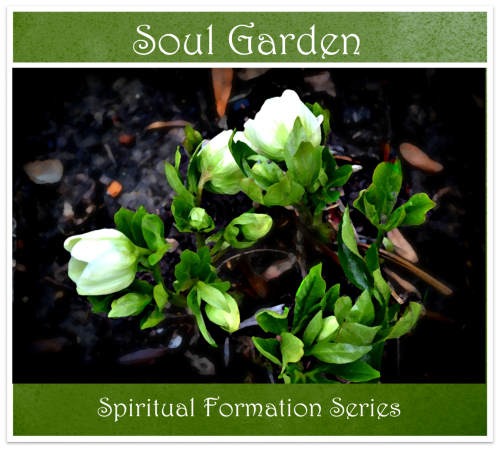 I know it's not the same for people in other areas of the world, but here in Chicagoland, Easter coincides with springtime.
What New Year's Day does for some people is what spring does for me. I dream big. My hopes are sky high. My goals are within reach. My vision seems endless and my intentions are always at their very best.
After a winter that's invariably too long, my pent up energy is ready for an outlet and I'm eager to get about accomplishing the dream that's as big as my heart. I go into my yard and feel myself breathing in the air that smells like melted snow on a new earth. I allow myself to soak up the sunshine. And of course, I find myself thinking theological thoughts…just like every other woman who is both a theologian and a gardener.
God is an amazing Creator and I love discovering how each season unfolds with new glories to cherish. And to watch each season develop at its own pace and with its unique expression unlike any other year's. I marvel at how even the same season isn't ever just like another year's version.
I think about how our souls are like gardens. How they need to be cultivated and planned. How they need to be maintained and nourished. But more than anything, gardens won't become beautiful by collecting picture books of beautiful gardens on your coffee table or accumulating them on a bookshelf to research when you have time.
You must open the book. Dream the dream. And then get your hands dirty.
This series on spiritual formation, Soul Garden, will flow along with my gardening year. To be honest, the daily writing of Lenten and Advent devotionals take a lot out of me and I need this garden time to become refreshed. Appreciating my Creator by meeting Him through prayer and Scripture meditation in my garden is every bit as formative as Bible study to remain faithful to Him.
Psalm 51:10 Create in me a clean heart, O God, And renew a steadfast spirit within me.
Questions for today:
How are our souls like gardens?
What does it mean to get your hands dirty with spiritual formation?