John 16:5 "Now I am going to him who sent me, yet none of you asks me, 'Where are you going?' 6 Because I have said these things, you are filled with grief. 7 But I tell you the truth: It is for your good that I am going away. Unless I go away, the Counselor will not come to you; but if I go, I will send him to you.
Jesus, hold Your horses!  We've been doing nothing but asking You where You're going?  How can You possibly say that and not be wrong?
Remember, Peter asked and all You said was Peter, you can't come right now.
Remember, Thomas asked and all You did was say You're the Way!
Remember, Philip asked You just to show us the Father and that he'd try to find his own way there!
They asked!
(Oh…..is this a case where the Bible is wrong???  Is it our gotcha on the Word of God?)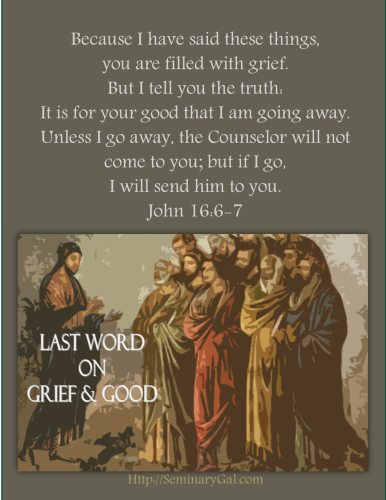 Nope.  Jesus prefaces this all by saying Now.  Right now, the disciples are in a state of total confusion, He brings them in a circle back to engage in the discussion of His going away to ensure they're getting it.
The disciples With Christ in the Upper Room are so completely confused and disoriented, so thoroughly grief-stricken and fearful of their own futures that they're losing sight of the big picture.
So now, Jesus reels them in to address their concerns in light of the big picture of salvation and ongoing ministry.  He acknowledges that they are sad. 
He reminds them that He is the Way and it's actually for their benefit (though they don't understand why) that He's going away.  He reminds them of this Counselor and that Jesus will send Him.
God has a way of turning grief into good.  Jesus is preparing to march toward the bad-good part of Good Friday.  Bad for Jesus.  Good for us as long as we circle back to remember the bigger picture that He is the Way, the Truth and the Life. No one comes to the Father except through Him.
* * *
Give it Up for Lent: Dwelling in grief
Put it On for Lent: Hope for tomorrow
For further thought:
In Genesis 50:20, Joseph says, "And as for you, you meant evil against me, but God meant it for good in order to bring about this present result, to preserve many people alive."  How has God had a longstanding pattern of bringing good from grief?
Have you ever experienced grief?  Are there any ways you've seen God turn it for good?
Looking at your own personal grief again now, in light of today's passage, look again for ways God has or wants to turn your grief to good.
* * *
You can receive these devotional studies in your email (Monday through Saturday during Lent) by entering your email address on the SeminaryGal.com home page in the space provided in the sidebar.  Let's meet With Christ in the Upper Room.