I've been preparing for my message this Sunday and found myself pondering the promise made to Abram:
Genesis 12:1 The LORD had said to Abram, "Leave your country, your people and your father's household and go to the land I will show you. 2 "I will make you into a great nation and I will bless you; I will make your name great, and you will be a blessing. 3 I will bless those who bless you, and whoever curses you I will curse; and all peoples on earth will be blessed through you."
God blessed Abram in order to make him a blessing to others.  Isn't that how the Kingdom is supposed to work?  As we overcome trials and temptations, as we step out in faith, we can become a blessing to others.  No matter how early in our Christian walk we are, we can always be a blessing to someone else.
The hymn "Make Me a Blessing" expresses this well.  Enjoy a lovely acoustic guitar version by clicking here.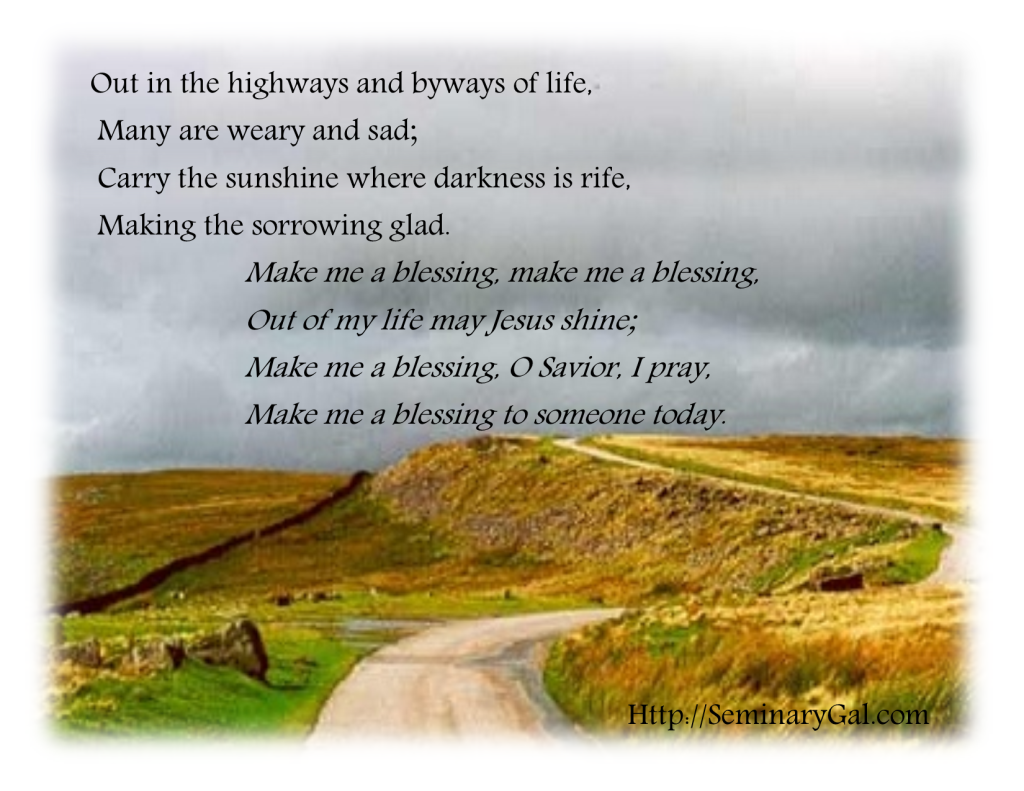 Out in the highways and byways of life,
Many are weary and sad;
Carry the sunshine where darkness is rife,
Making the sorrowing glad.
Refrain:
 Make me a blessing, make me a blessing,
 Out of my life may Jesus shine;
 Make me a blessing, O Savior, I pray,
 Make me a blessing to someone today.
Tell the sweet story of Christ and His love,
Tell of His pow'r to forgive;
Others will trust Him if only you prove
True, every moment you live. (Refrain)
Give as 'twas given to you in you need,
Love as the Master loved you;
Be to the helpless a helper indeed,
Unto your mission be true. (Refrain)