As Jesus and his disciples were on their way, he came to a village where a woman named Martha opened her home to him. She had a sister called Mary, who sat at the Lord's feet listening to what he said. But Martha was distracted by all the preparations that had to be made. She came to him and asked, "Lord, don't you care that my sister has left me to do the work by myself? Tell her to help me!" "Martha, Martha," the Lord answered, "you are worried and upset about many things, but only one thing is needed. Mary has chosen what is better, and it will not be taken away from her" (Luke 10:38-42).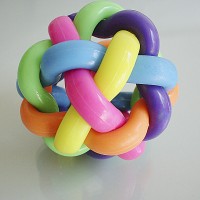 Have you ever discovered that distractions come when you're trying to pray? Or maybe when you want to do some Bible study, suddenly the phone rings, the baby cries, your teenager decides to become an inner two-year-old, or a worry hits you square between the eyes?    Perhaps you've been trying to serve God in some way and suddenly it's like Pandora 's Box pops open and a whole bunch of awful things pounce on you and render you motionless?
Listening to Jesus is what Martha knew to do.  But serving Jesus is what Martha wanted to do.  Scripture tells us that Martha was the hostess, having opened her home to Jesus and His disciples.  What she didn't realize is that she was about to learn three discipleship lessons from the Songs of Ascents all at once.
Distractions divided her attention.  Worries crowded her mind.  Things upset her because she wanted to do nice things for Jesus.  But Jesus tells her that only one thing was needed: Listen to Jesus.  Listen to Him and everything else that is needed will be given to you.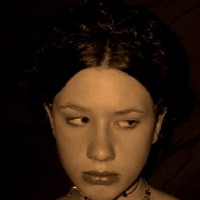 Being a Type A, task-oriented kind of gal, I can relate to Martha.         I must admit that the number of people who turn this passage of Scripture into an unbiblical sitting-around-doing-nothing-approach for women kind of frosts me.   They act as if Jesus is scolding Martha:
"Why can't you be like your sister?     She's good and you're bad!"  
This is so far from the truth!  Nowhere are we admonished in Scripture to sit around happily doing nothing, without a thought in our heads of how to demonstrate our love for Jesus by serving Him.
            There is a time and place for serving God!         (It comes after listening to Him.)
Rather than upbraiding her, Jesus was teaching Martha in a way she could appreciate.  He gave her the entire dump truck of discipleship lessons we've encountered in the Songs of Ascents in one major drop.  Listen to Me, Jesus says.  Expect Distractions.  Gaze Beyond Them.  Peace comes in My Presence.
The better part that Mary chose-for that moment-was the presence of Jesus because that is how He changes us for the purpose of serving Him.  Martha had been seeing the earthly hills of distractions and the mountain of work.  She needed to set her gaze beyond them to God's presence since that is where we experience His peace.
The joy, wholeness, and sense of shalom (peace) required for Martha to serve Jesus properly was right in front of her eyes, there in her home, in the peaceful presence of God the Son, Jesus.