We're in the thick of election season.  (Wow, Barb, I hadn't noticed.  Maybe I should log onto Twitter and see what people think and then count how many awful things people can say to one another.)  It'd be easy to want to tune it all out.  But it would have to be for the rest of your life because thanks to news media reliance on social media, every day is in the thick of election season, and I don't see that trend going away.
That said, I beg you to pay careful attention because this election is more essential than many we've known in America. Careful attention to what is essential for life and bringing glory to God.
God has a platform for what is essential policy.  Did you know that?
It's called the Ten Commandments.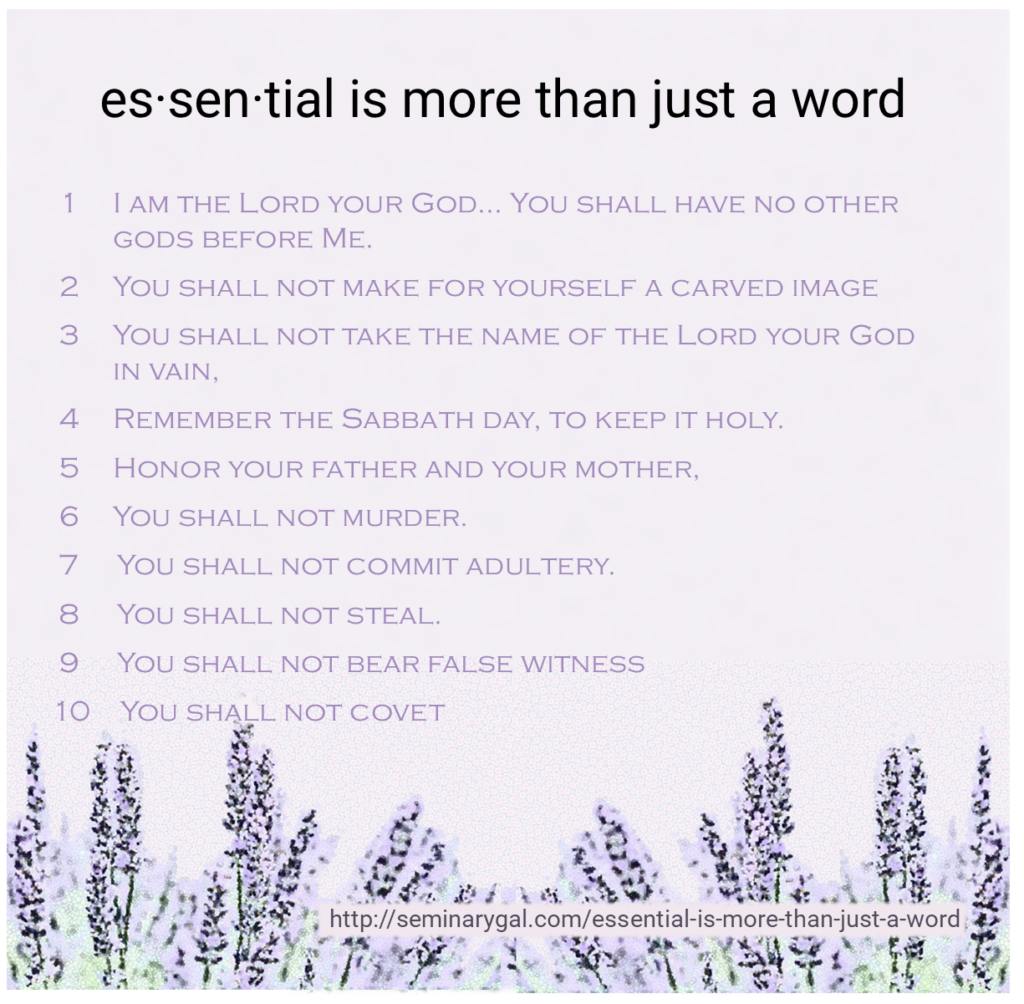 That's what's essential in God's eyes.
But you don't have to take it from me.  God says so. 
So be careful to do what the LORD your God has commanded you; do not turn aside to the right or to the left. Walk in obedience to all that the LORD your God has commanded you, so that you may live and prosper and prolong your days in the land that you will possess. (Deuteronomy 5:32-33)
At the risk of losing friends, I'm going to ask a question. Think about the agendas, the platforms, being proclaimed and being acted upon in our streets. 

Now think about the individuals running for office in your federal, state, and local elections.  We ought to acknowledge that every human being is a sinner and has a history of sin…some worse than others.  But I'm not looking to focus on the past or on the person.  I'm not looking to cast aspersions or blame but rather, to cast a vision for the type of future that seeks to honor God.
Hopefully true Christians can agree that it is the devil's province to blame and accuse,
to steal, kill, and destroy…
but we–as followers of Christ–ought to pursue the glory of God,
lifting the human soul through the Gospel of peace, forgiveness, and life.

Therefore, what I believe God wants us to address is this question: 
Do various political parties view these Ten Commandments–God's Essentials for living in a way that honors and brings glory to Him–as being their Essential guide for the type of future they'd bring to your life and community?