The midterm election results are being tabulated and soon we will know the various outcomes. Red or blue? Political outcomes all, no matter the color. Some races will be tighter than others, but one thing I hope we can all address:
A sign that your Christianity is too political is if you've been more concerned with getting migrants across the border, or voters to the polls, than getting people to the Cross to know the Savior.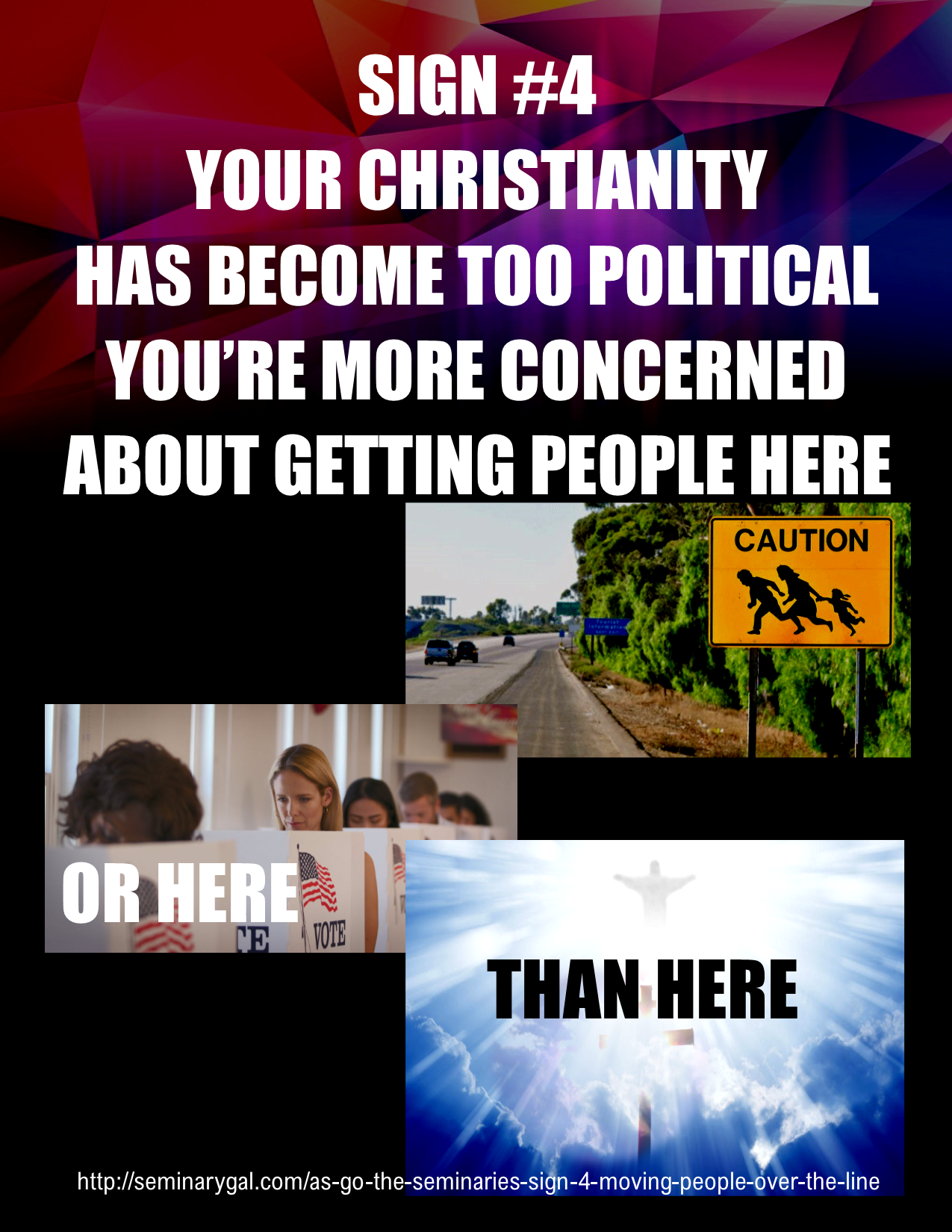 ..
I've been very sad at so many seminaries, theologians, and pastors focused on feminist theology, social justice, liberation theology and all the other flavors of political Christianity that simply refused to accept prior election results as being valid. I hope tonight's tabulation will be different and the same Christians resisting, persisting, and every other -isting will finally join hands with those who accepted the results last time and be unified toward the one purpose every Christian should have.
That purpose? It's getting people to the eternal finish line of faith in Jesus Christ.
Because when Christ returns, it's not to decorate heaven in blue or red or any other color. He cares far less about your political party than how you've treated others, particularly those of the family of faith because that family, His Bride, the Church is who He will bring to be with Him forever. Those who don't follow Christ won't have lost just an election…they'll have lost everything. Forever.
Christians ought to agree with each other in honoring Christ our King: "You are worthy to take the scroll and to open its seals, because you were slain, and with your blood you purchased men for God from every tribe and language and people and nation. You have made them to be a kingdom and priests to serve our God, and they will reign on the earth." (Revelation 5:9-10)
Think about it:
If we cannot agree on the very simple thing of accepting that God installs leaders for blessing or judgment as it clearly says in Romans 13:1 "Everyone must submit himself to the governing authorities, for there is no authority except that which God has established. The authorities that exist have been established by God"…how will we ever agree to the unity that attests to our following Christ?
Today's prayer is from the lips of our Savior:
John 17:20 "My prayer is not for them alone. I pray also for those who will believe in me through their message, 21 that all of them may be one, Father, just as you are in me and I am in you. May they also be in us so that the world may believe that you have sent me. 22 I have given them the glory that you gave me, that they may be one as we are one: 23 I in them and you in me. May they be brought to complete unity to let the world know that you sent me and have loved them even as you have loved me."