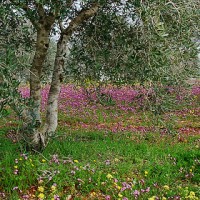 This page is dedicated to my sisters in ministry.  We face similar struggles and can support one another to grow in Christlikeness.
My story is not unlike yours.  In fact, this web site exists because of all the "disses" in my life.  I readily admit there have been plenty of negative disses.  Like many of you, I've been discouraged, disparaged, disgraced, discriminated against, and one of the most painful:  disregarded.
Additionally, I've been distressed at how brothers and sisters can treat one another; and I have faced temptations to become disillusioned, disappointed, disgruntled, and distant.
But seeing that disses were not unknown to Jesus, I will not despair.  I am reminded that  "No, in all these things we are more than conquerors through him who loved us"  (Romans 8:37).
Therefore I will not be dissuaded from joining hands for the cause of Christ.  I am a Christian–a theologically conservative servant of Jesus Christ!   I believe in obedience and submission.  I honor headship in marriage, women as leaders, evangelists, wives, and mothers, and honor God by respecting that God's call on a woman's life is not negated by her chromosomes…or limited by them…or restricted to them.  God certainly wasn't clueless nor was His Holy Spirit unclear when He called us.
I reject the stereotype that all women are "biblical feminists" in a pejorative sense and am grieved that a woman in ministry can be discredited by a few (men and women) whose vocal political and personal agendas have come first.  I reject the notion that I am unable to respond to God's Holy Spirit by acknowledging His gift.  I will continue to shake off the dust of criticism from those enamored with mere traditions…cloaked in piety.  It's time for God-fearing women who put Christ first to speak up.
Let's pray together for God to bring down strongholds that keep godly women silent in the Church.  Our silence only serves to elevate other women's voices to become the universal voice of women.  No more.
*******************
A prayer for healing in the Church:
Almighty Father in Heaven, we pray in the power of Your Holy Spirit that You would bring down strongholds that keep Your sons and daughters silent.

Thank You, Lord, for Your grace in calling us to serve You.  Thank You, Father, for Your love for Your sons and daughters in the faith whose redemption is grounded in Christ and sealed by Your Holy Spirit.  We praise You for Your goodness.  We praise You for Your mercy.  We praise You for Your Word as our guide to life.  We praise You, the Giver of all good gifts.  We glorify Your Holy Name.  We magnify You as our Lord and as our God.

By Your power and by Your plan, may we walk on the Way of Holiness and be found faithful in You.  We pray that Your Holy Spirit will illuminate the hearts of men and women in accordance with Your Word so that we might know and be obedient to Your will for the Church because Jesus died to make this possible.  We ask, Mighty God, that You would point men and women beyond traditions to the Cross.

Impart Your wisdom to both men and women regarding what Jesus did there and what it means to have the Holy Spirit poured out on sons and daughters.  Help us to see Your image in our brothers and our sisters in Christ.  Help us to see that what we do to one another, we do to Him.  Forgive us LORD for the insults we heaped on You, for the sufferings we cause that Christ had to bear.  Forgive us for the pain You've endured because Your followers have hurt one another.

Burn a desire in our hearts, O LORD, to follow You and You alone.  Bring every motivation and thought of ours captive to Christ.  Bring us to the foot of the Cross in love and unity…for Your glory.

In the matchless Name of our Lord and Savior Jesus Christ we pray.  Amen