Had Potiphar been mad primarily at Joseph, he could have executed him then, there in front of his wife, no questions asked. But Potiphar had likely seen God's favor that followed Joseph and noted that his wife seemed awfully comfortable with that trophy cloak as a souvenir. He probably knew she was a liar from his prior experience with her, and it didn't help that she started off by blaming Potiphar. That slave YOU brought us. (Just can't win with that woman.)
So instead of execution, Genesis 39:20 "Joseph's master took him and put him in prison, the place where the king's prisoners were confined."
It was an elite sort of prison on (or near) Potiphar's premises.  This jail also housed Pharaoh's staff who had failed in their tasks.  Joseph's sentence was light (but long) because Potiphar's family honor needed to be upheld even if he expected his wife was nothing but a lying sack of papyrus.
Genesis 39:20 But while Joseph was there in the prison, 21 the LORD was with him; He showed him kindness and granted him favor in the eyes of the prison warden.
Favor followed Joseph and everyone noticed.
Genesis 39:22 So the warden put Joseph in charge of all those held in the prison, and he was made responsible for all that was done there. 23 The warden paid no attention to anything under Joseph's care, because the LORD was with Joseph and gave him success in whatever he did.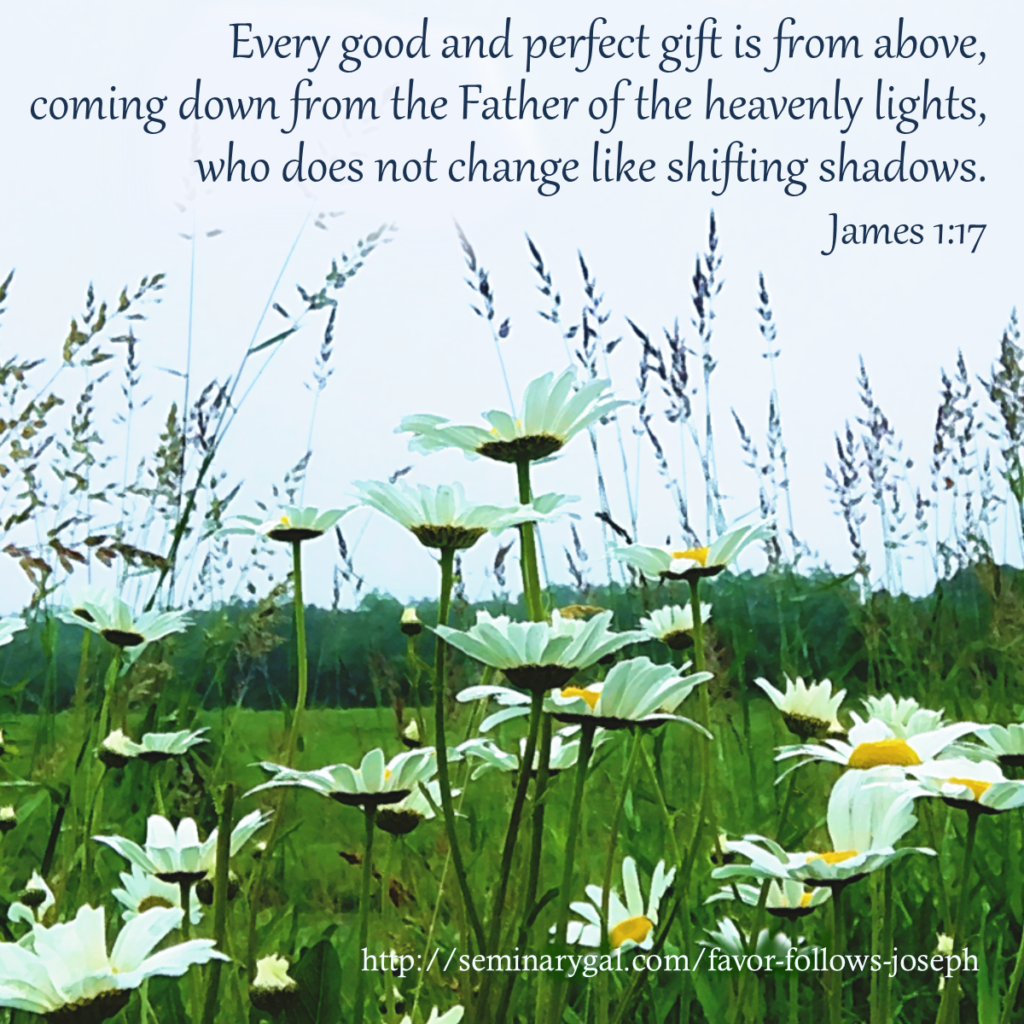 Think about it:
God's favor found Joseph in prison, as a slave, and as a brother who has now had two cloaks taken from him. Is God's favor dependent on our circumstances? Or where in the world we are?
What about our income level? What about our demographic characteristics of sex, race, creed, and color?
What about our religion? Stop and think on this last one.
Read James 1:17 "Every good and perfect gift is from above, coming down from the Father of the heavenly lights, who does not change like shifting shadows."
Now read Matthew 5:44 "But I tell you, love your enemies and pray for those who persecute you, 45 that you may be children of your Father in heaven. He causes his sun to rise on the evil and the good, and sends rain on the righteous and the unrighteous."
How does these inform the previous question?